Ready to ride? Check out our pit bike clothing guide and make sure you have everything you need before you hit the dirt.
Helmet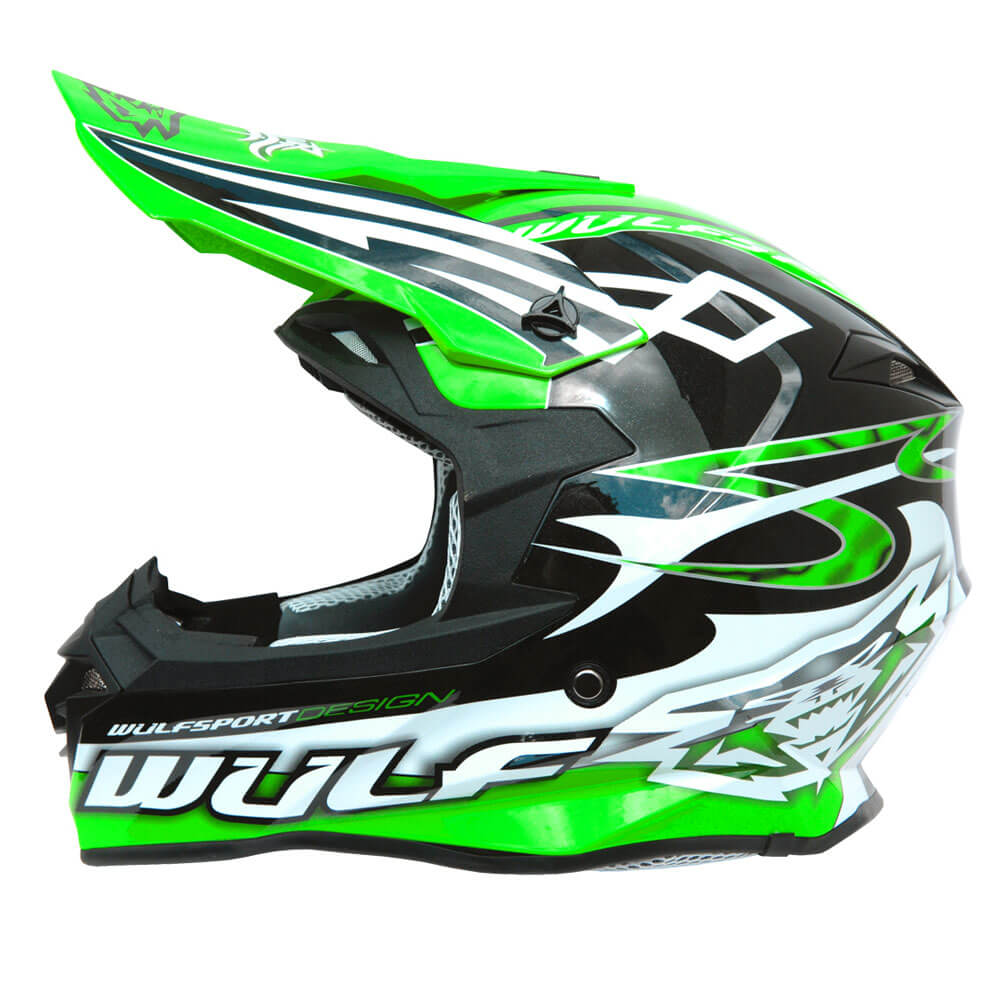 First and foremost, your helmet. The most important item of all. If there's one piece of kit you're thinking of spending extra cash on, make sure it's this one and make sure it fits properly. 
Watch the video below to show you how to get the correct measurements for your helmet size if you can't get into a store:
Mips Technology
Mips (multi-directional impact protection system) technology, is one of the latest developments to improve helmet protection and something you may wish to research before choosing your helmet.
The core of the MIPS BPS is a low friction layer that allows the head to move 10-15 mm relative to the helmet in all directions, reducing rotational motion to the brain. The MIPS BPS makes your helmet safer and adds protection.
You can learn more about it here: https://mipsprotection.com/how-mips-works/
And of course, Never buy a second hand motorcycle helmet.
Goggles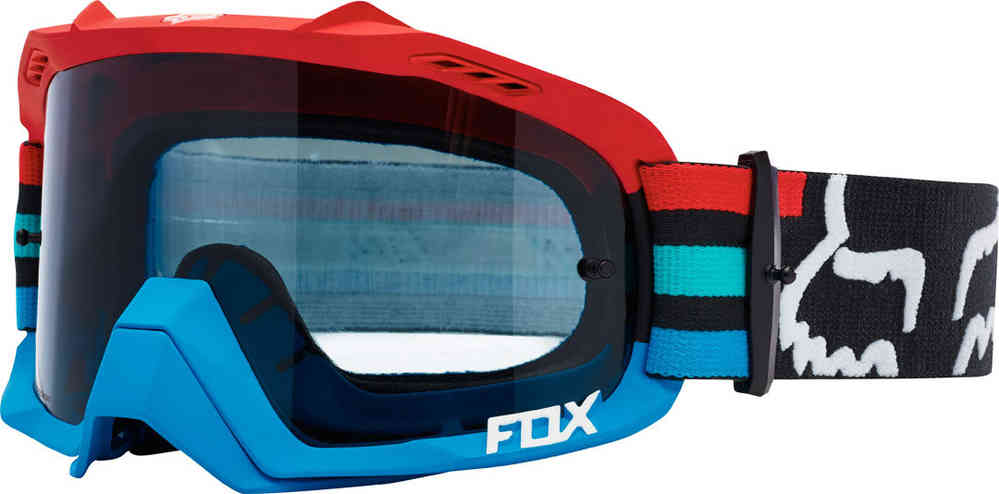 Motocross goggles are essential when riding off road. If you are racing, we recommend using tear-offs to quickly restore full vision.
Some features we would recommend when purchasing goggles:
Easily Replaceable / Interchangeable Lens
Lenses that are Anti-Fog and Scratch Resistant
Tear-Off Posts
Ample Ventilation Ports
OTG Goggles
For riders that wear prescription glasses OTG goggles will be required to comfortably wear prescription eyewear under the goggles.
Replacement Lenses – It's a good idea to carry replacement lenses in your kit bag in case it gets scratched. You should also consider carrying a shaded lens for when it's sunny on dry tracks.
Boots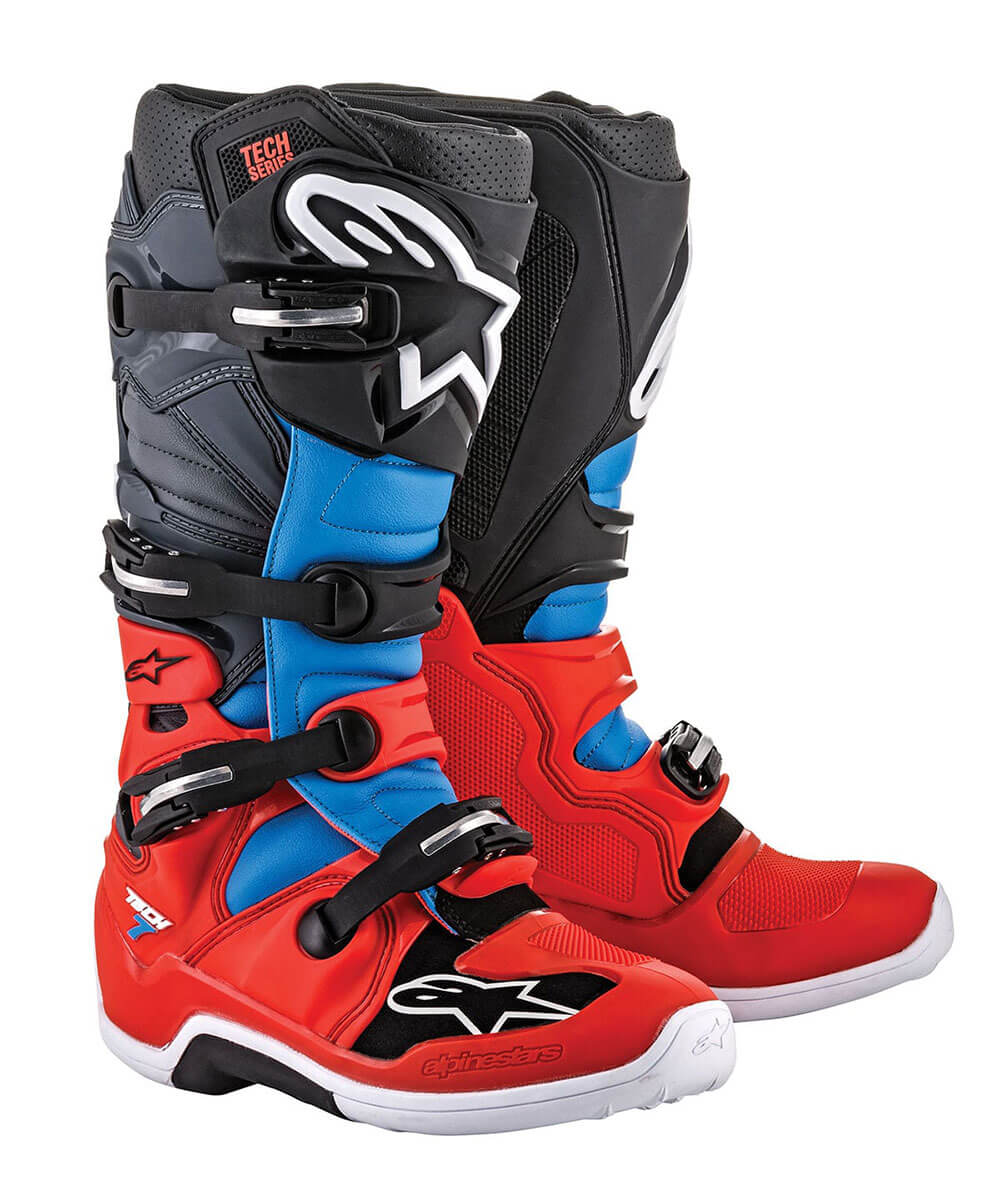 Having a good pair of boots that fit properly is crucial when riding on the dirt. A poorly fitting boot will make a rider much more vulnerable to ankle injuries.
The proper fit and feel will improve your riding ability. Proper shin, toe and ankle armour will help to prevent injuries. Wearing a strong, comfortable boot is almost as important as wearing a strong, comfortable helmet.
Clothing Kit/Race Kit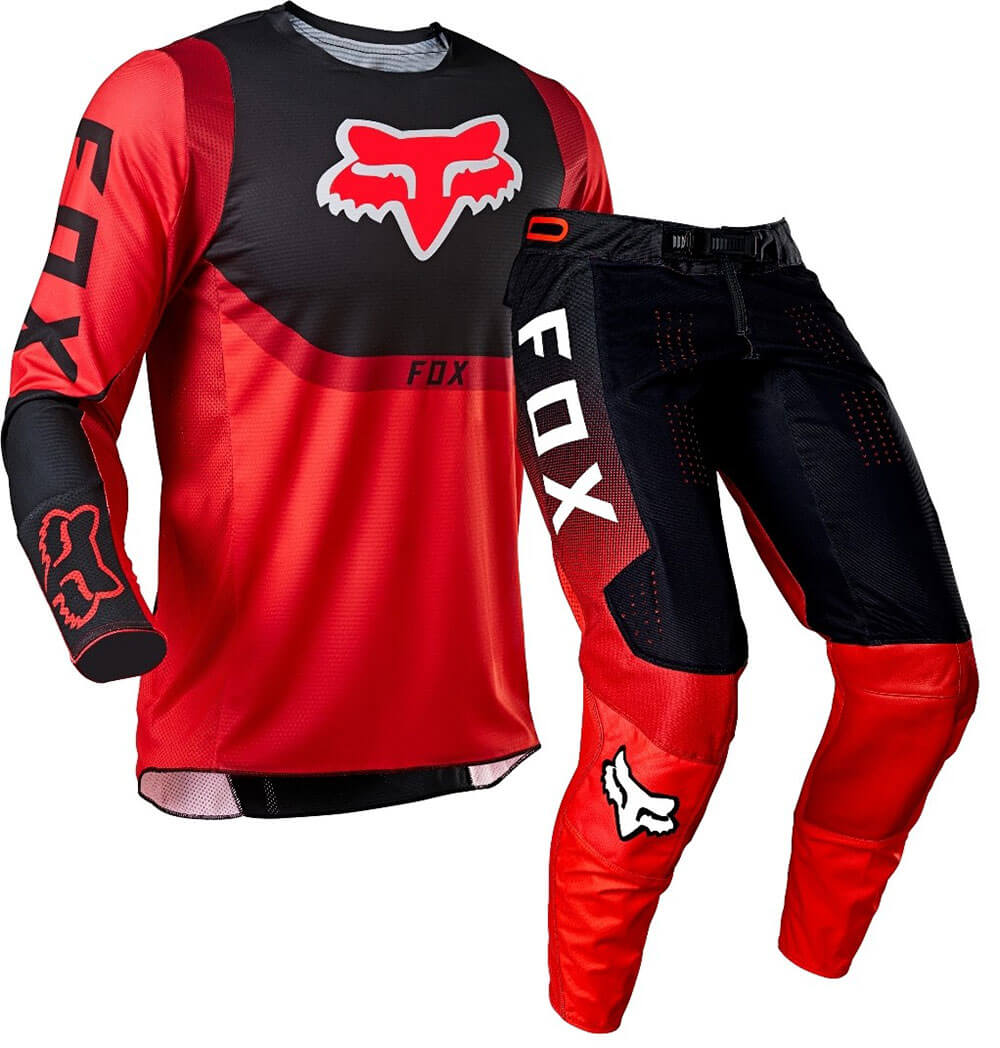 There's a huge range of race kit available, with most being  lightweight, durable, and athletically cut. We recommend wearing MX race or Enduro kit for off roading.
Jerseys – act as a protective layer and are typically full-sleeved and also protect skin from sunburn.
When it comes to sizing, it's important not to go for a loose fit, as these can easily get caught or pulled while riding.
Pants – usually have a leather coating on the knee area as it tends to rub against the dirt bike and is near the exhaust pipe. Apart from protecting the knee, it also gives extra grip to the rider.
MX Pants are typically a little shorter than your usual pants to prevent them from being uncomfortable when you wear your boots over them.
Gloves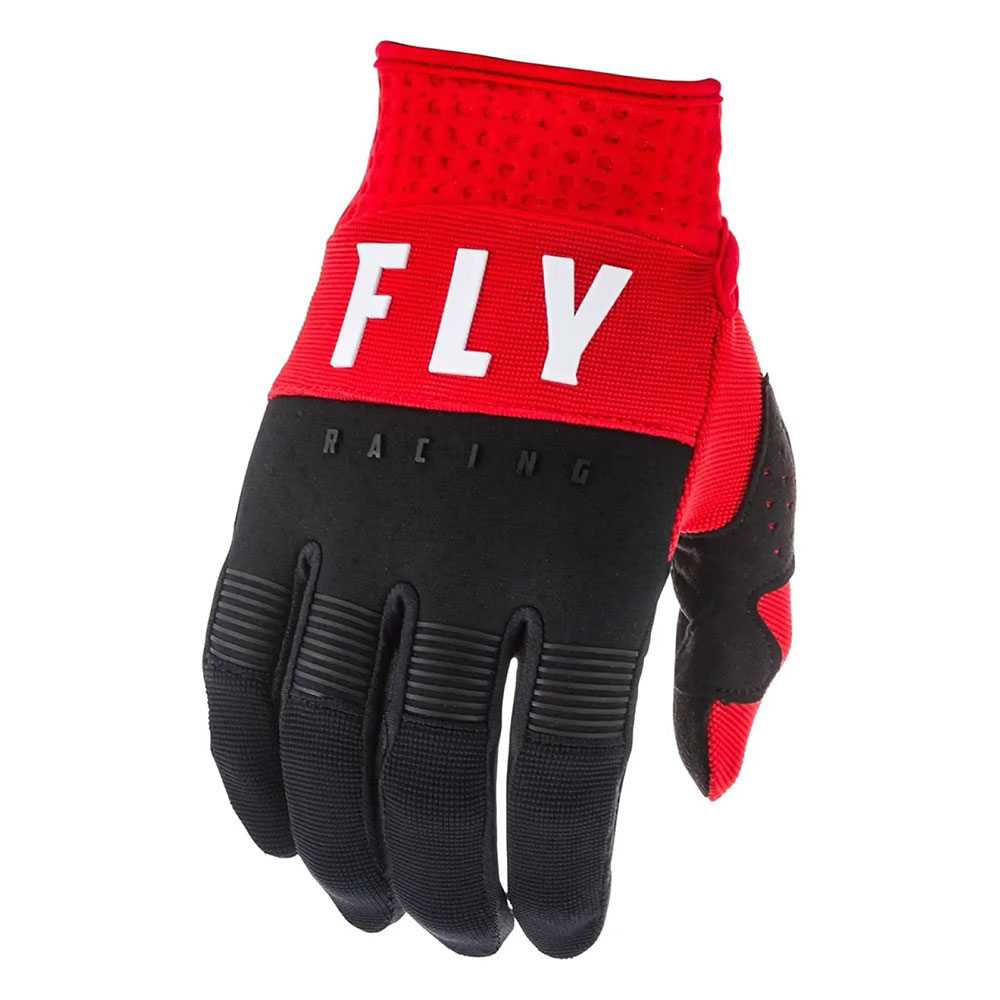 Dirt bike gloves help prevent abrasions. cuts, bruises and burns along with providing a better grip. Their padding lessens the vibration you feel in your hands increasing your endurance and control.
Quality gloves are usually made of breathable and resilient fabrics with different thicknesses depending on your preference. Get a quality pair and also try to include your gloves if you are buying racewear as you can usually get them discounted.
Elbow Guards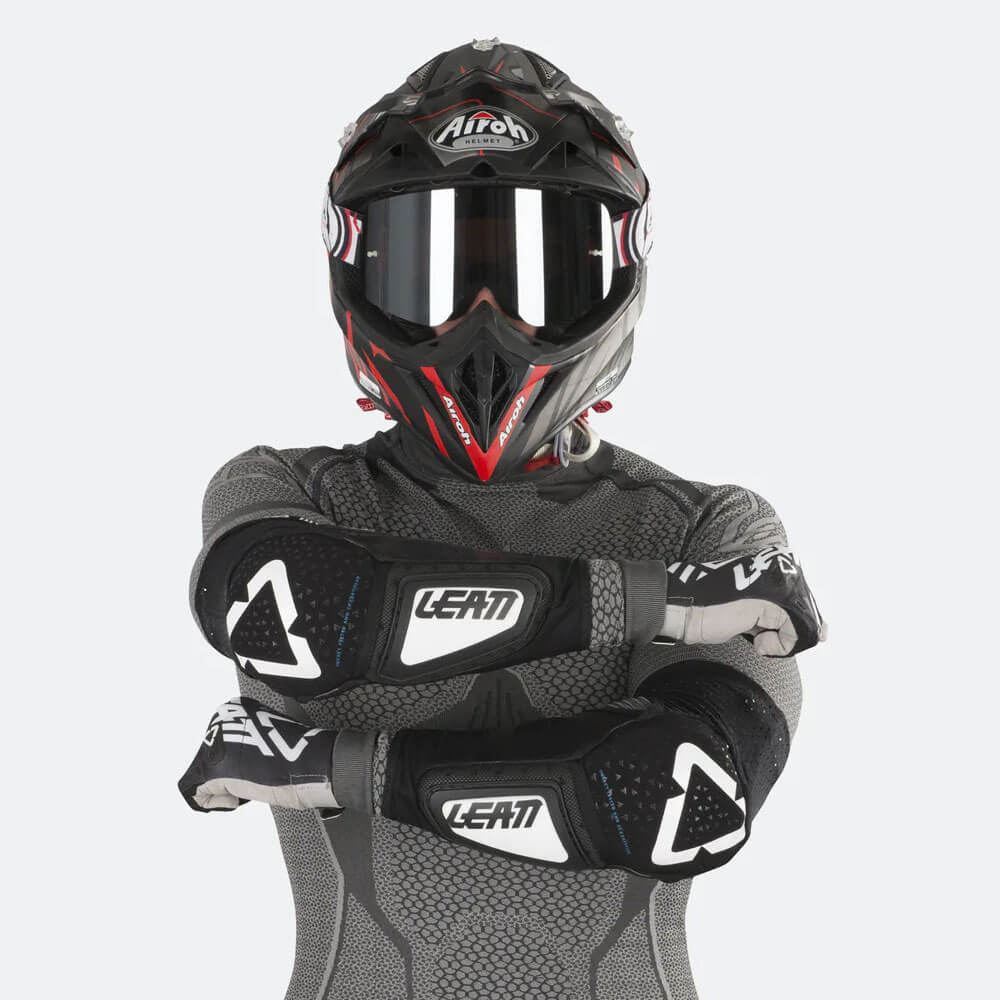 Elbow guards can minimize the damage to your arms during a fall or crash, as well as protecting you from scratches and sprains. They should be considered an important part of your pit bike clothing kit.
Elbow guards usually come in two types, hard shell and soft shell:
Soft Shell
Designed to be lightweight and promote free movement. Suitable for riding long distances they are flexible and less restrictive than hard shell.
Hard Shell
Hard shell elbow guards usually have a more substantial and solid structure than soft shell guards. They are better at absorbing the impact of crashes but don't offer the same amount of flexibility as soft shell guards. They are also heavier due to thicker foams and plastics.
Whichever you choose make sure they have good adjustment so you can get a comfortable fit and freedom of movement.
Knee Guards/Knee Pads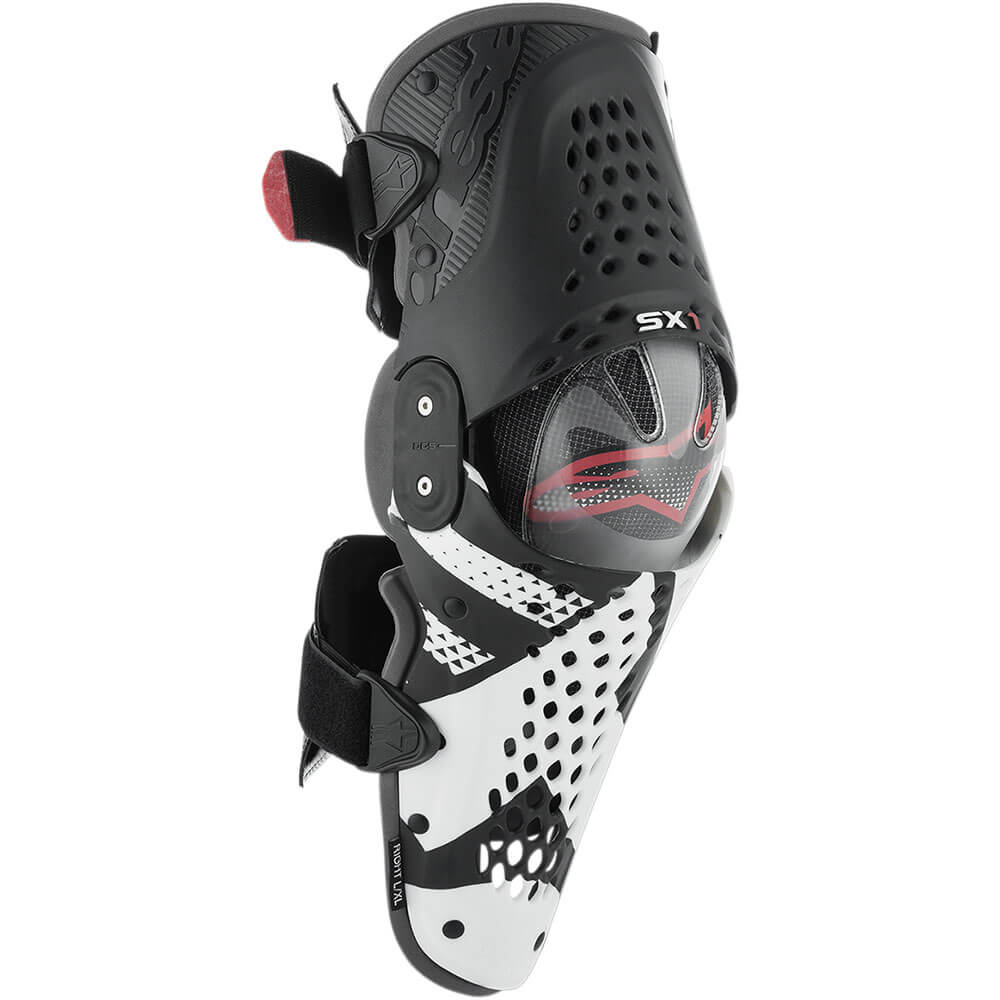 We strongly recommend the use of knee pads when riding a dirt bike. Knee injuries are one of the most common in all of sports.
If you have trouble feeling comfortable in them you can invest in some knee pad sleeves, which you can wear underneath the guards. This prevents the knee pads/guards from rubbing against your knee and causing discomfort.
Hand Guards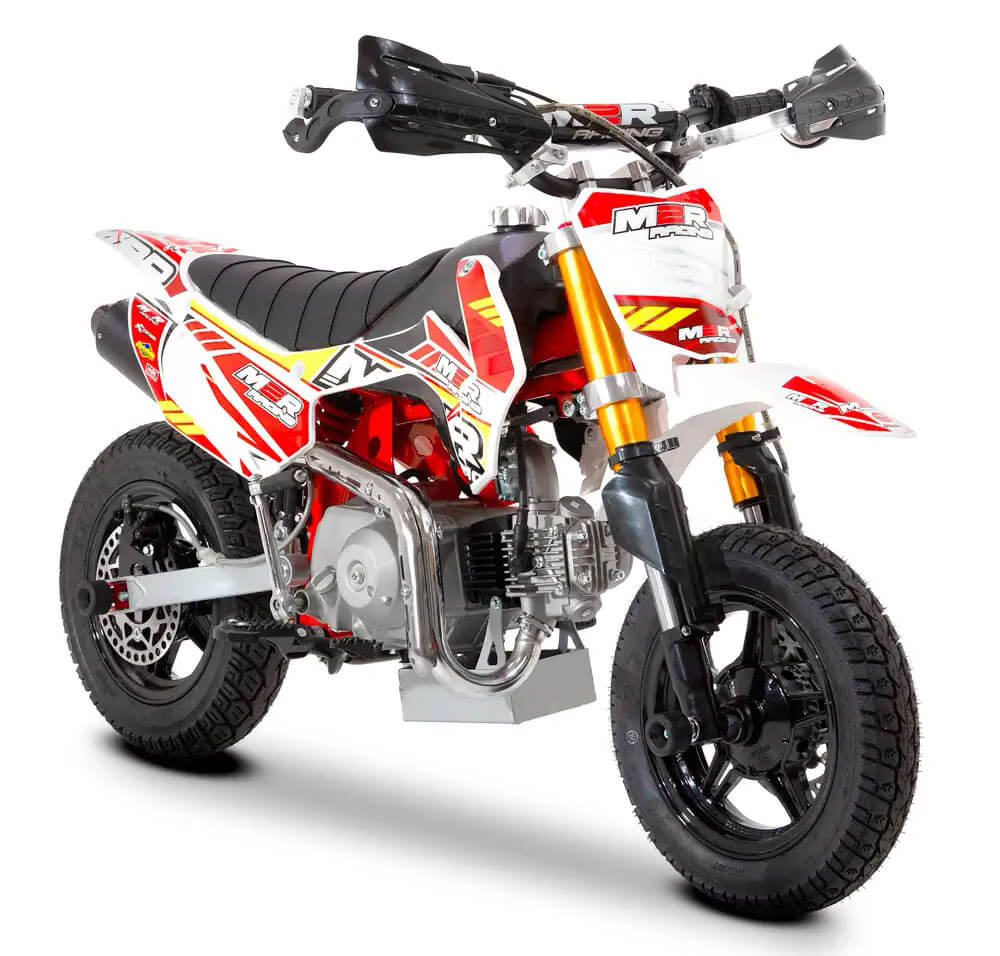 Handguards can offer some serious protection for your wrists and hands, and can prevent fractures and crushed fingers after a fall.
They also protect against flying debris and can deflect branches as well as providing some protection from the elements and cold.
Highly recommended.
Body Armour/Protection Jackets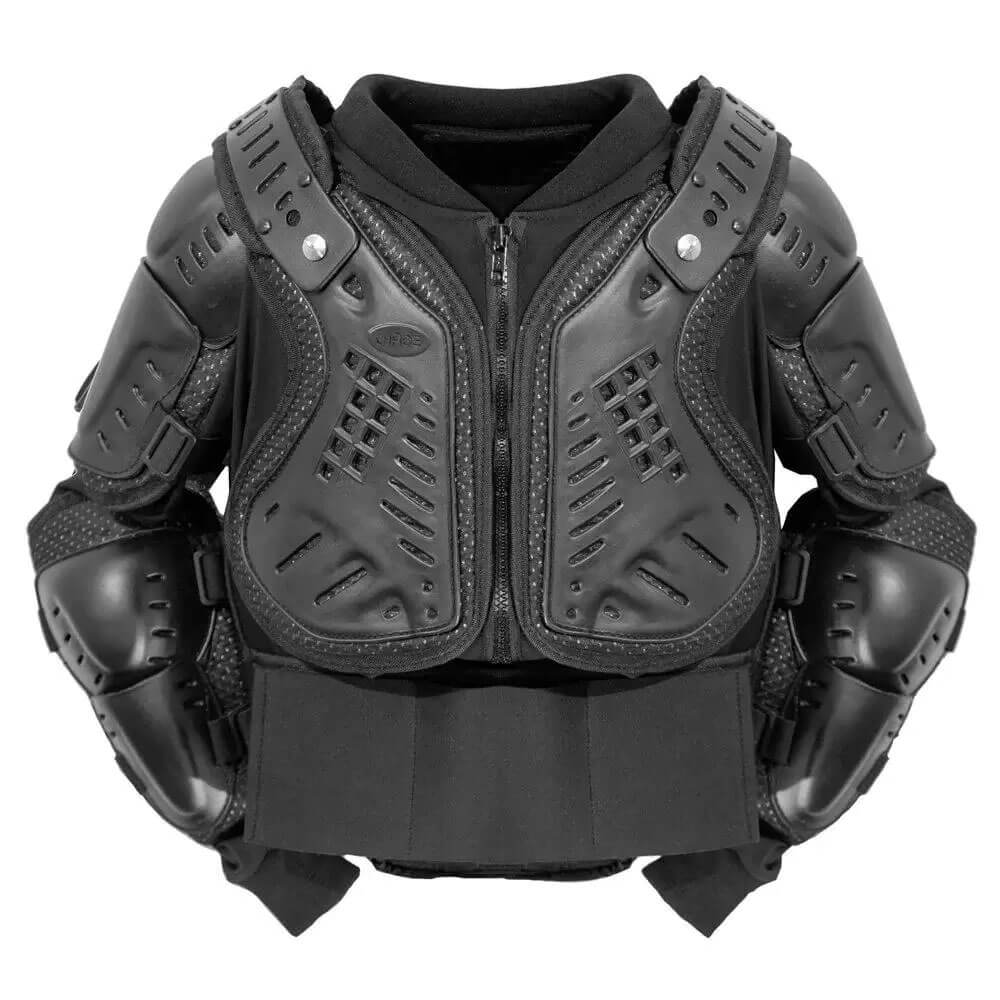 There's a huge range of body armour and protection jackets available for dirt riders.
It's pretty obvious what the benefits are, shielding your body from flying debris and helping to minimise damage from severe falls. Choose armour that provides adequate ventilation and fits well.