Made 2 Race: Keeping The Kids Entertained
If you thought that the one-week February half term was starting to take its toll, it's probably best we not mention the two-week Easter stretch just around the corner… sorry!
But unless you have a magic stopwatch that can pause time for an extra six-weeks, we'd suggest you get your fun hat on – because let's face it every parent dreads that harrowing holiday phrase "I'm bored!".
Are your palms already feeling slightly warm at the thought?
Worry not the boredom busters are here!
If there's a topic we know a thing or two about, it's how to have serious fun!
Beat The Boredom With Made 2 Race
Whether you're an adventurous, adrenaline-fuelled family or you just have a little one who loves speed and all things outdoors, we have options perfect for the whole family.
Our epic range of Dirt and Pit Bikes is fully inclusive, so whether you're little one is just picking up the ropes or dad wants to show off his hidden talents we are confident that we will have the perfect bike to meet the riders needs.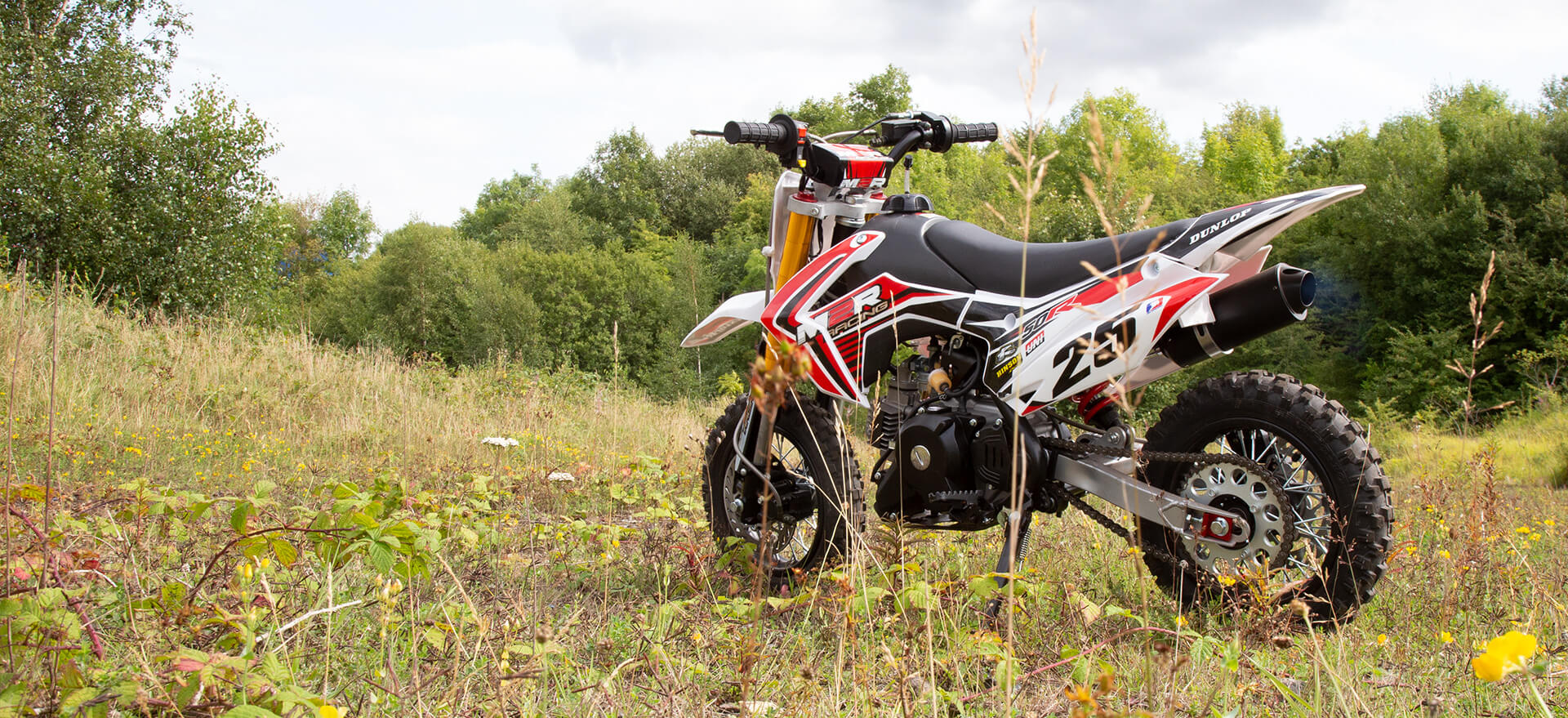 Bikes For Learners
The Made 2 Race range has a number of Pit Bikes and Supermotos that are great for young enthusiasts.
One of our all-time favourites with our customers is the M2R 50R Mini Pit Bike.
Small, but incredibly tough, this nippy mini pit bike is the perfect choice for beginners. Delivering a smooth and predictable power, the 50R helps to inspire confidence off-road!

Bikes For Those Big Kids
Mum, Dad, we know you don't want to miss out on all the good stuff, and with Made 2 Race you don't have to. With our epic range of Dirt Bikes and Pit Bikes, you can join your mini-me to an epic off-road adventure.
And what better bike to showcase your skills than the M2R KX110F Pit Bike.
Brilliantly affordable, this entry-level Pit Bike is perfect for off-road antics. Featuring a 110cc 4-stroke engine and super chunky block pattern knobbly tyres, this epic bike is perfect for all those holiday off-road antics!
Still, Looking?
Not found your perfect parent/ child combo just yet?
Worry not, our extensive range caters for all ages and abilities – take a look for yourself.