The Made 2 Race Christmas Gift Guide
Have you got an off-road enthusiast to buy for this Christmas?
With the big day as little as a month away, I think we can safely say that the 'big' countdown is already well underway. We understand that shopping for the perfect gift can be a stressful task. Especially when there are many options to choose from. That's why this year, we thought we'd reduce all that 'head-scratching' time by putting together the ultimate M2R Gift Guide to help take the guess-work out of Christmas!
Choose Made 2 Race This Christmas
Whether you're looking to purchase you're budding track star their very first bike or perhaps some faster wheels for you confident dare-devil, our range of Pit and Dirt Bikes has something for every rider.
With over to choose from, let's take a look at some popular choices that will suit your rider's abilities.
 Pit Bikes For Novice Riders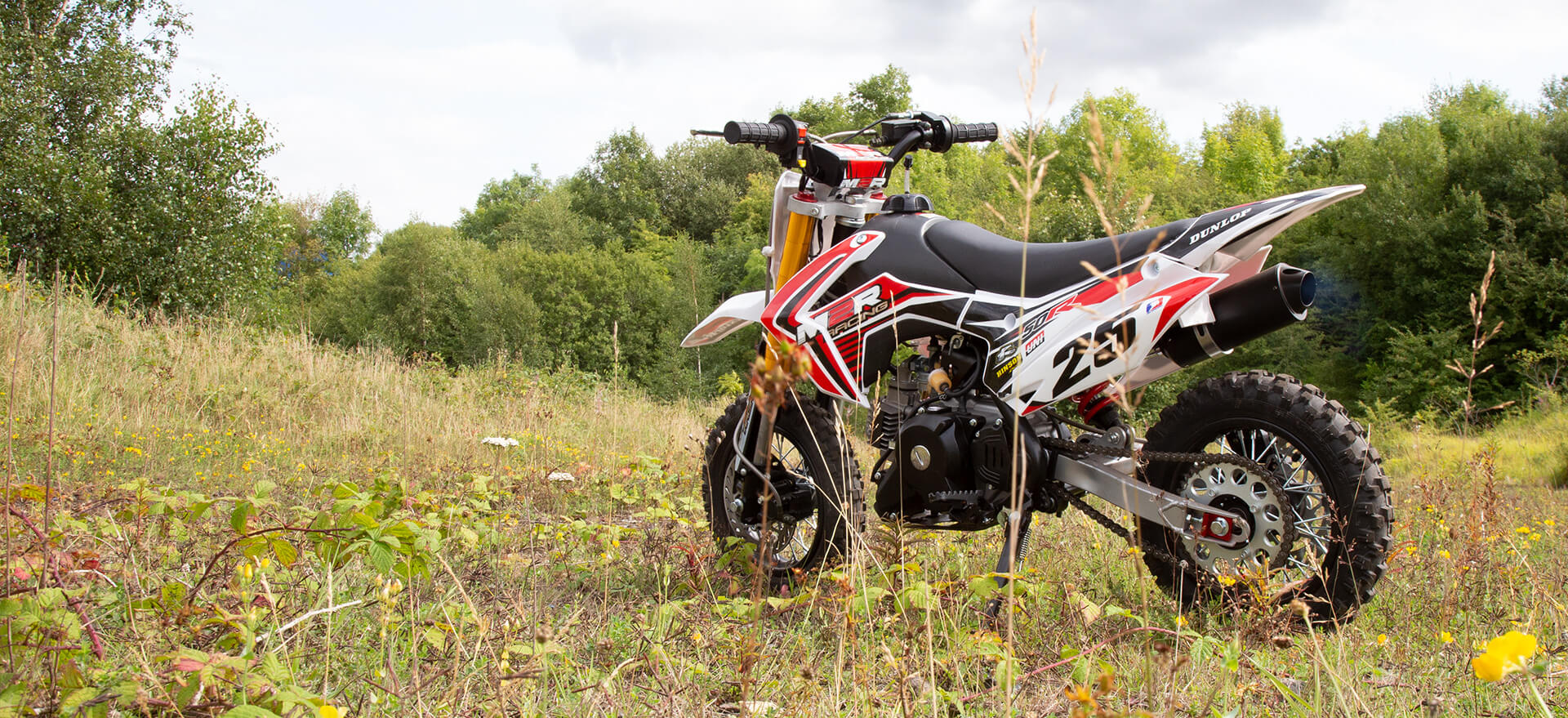 If your little one is dreaming of jumping in the riding seat for the first time this Christmas, then we have just the bike to help make those dreams a reality – even if Santa does take some of the credit!
Small but mighty, the M2R Racing 50R Mini Pit Bike is the perfect choice for first-time riders. Powered by a 50cc 4-stroke engine, this little character is wonderfully predictable, which makes learning the ropes a breeze.
If your little one hasn't quite mastered their balance yet, worry not – The 50R can be equipped with training wheels!
Read more about this bikes spec here.
 Bikes For Intermediate Riders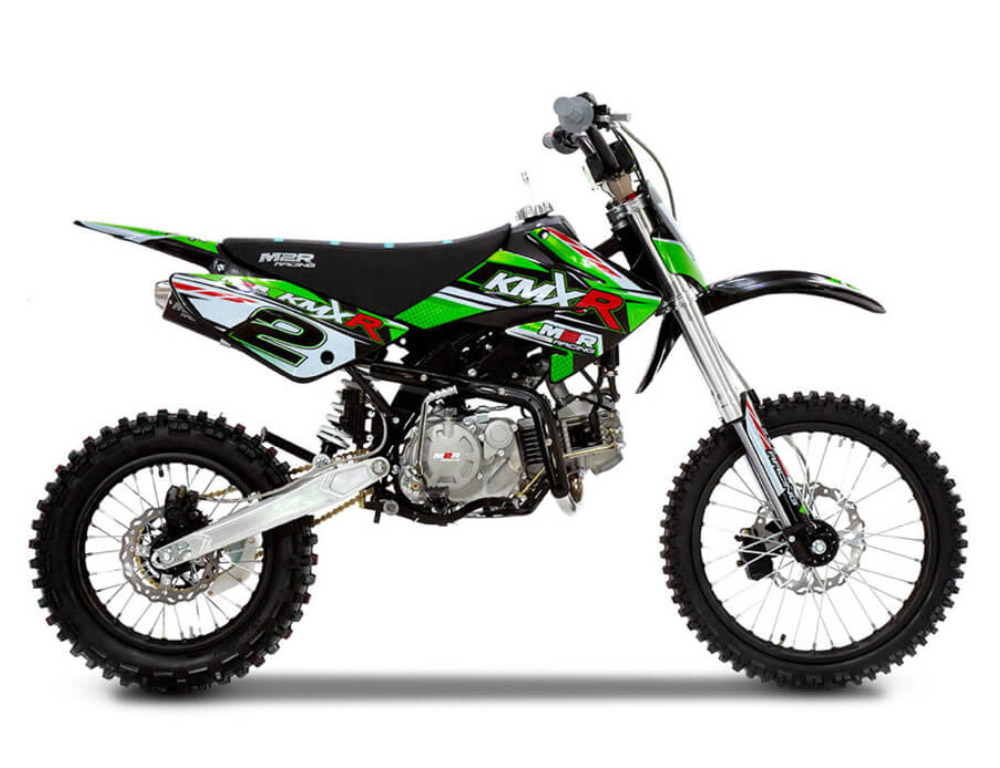 The M2R Racing KMXR125 is perfect for riders who have already built their confidence and are now looking to grow their off-road skills with a machine that matches their ambitions.
Powered by a 125CC 4-stroke air-cooled engine, this robust bike will carry riders over tough terrain with ease. Jump, slide and accelerate around the track with complete confidence.
Read more about this bikes spec here.
Dirt Bikes For Advance Riders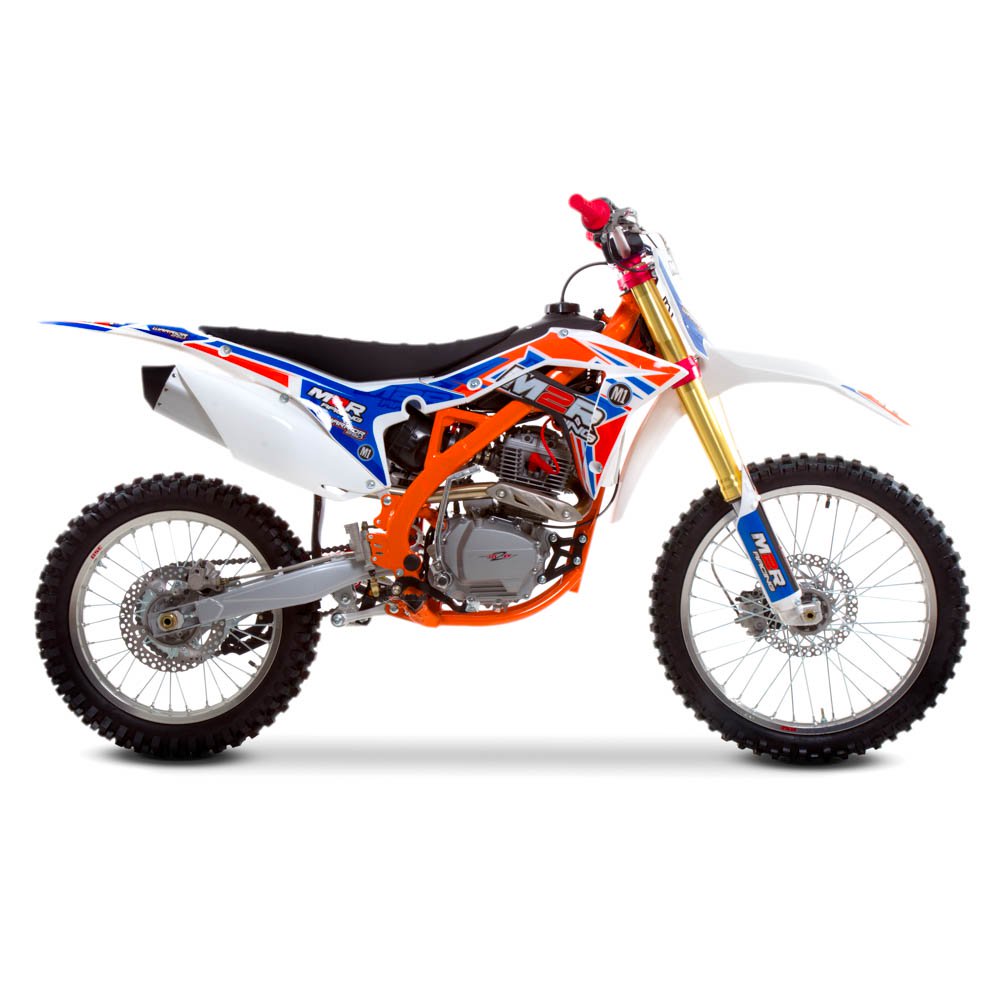 If you're looking for a gift that not only 'sleighs' the day, but the track too, we have the bike for the job. As mean and as mighty as its name suggests, the M2R Racing Warrior M1 is primed to upgrade your off-road game.
Powered by a high-performance 250cc 4 Stroke Engine and fitted with a super durable Chromoly steel frame, the M1 is perfect for aggressive off-road use.
Fast, reliable and easy to manage and operate, this epic 'full-sized' dirt bike will not disappoint this Christmas.