Step Things Up A Gear With Made 2 Race
If you're looking to step your riding skills up a gear, you're going to need the right tools for the job.
Leave your competition in the pits and move up into the first position with an upgrade from Made 2 Race.
At M2R we have been proudly researching and developing, what we believe to be the very best vehicles in our sector. With over 20 years of experience within the field, our comprehensive range is perfect for every rider. So whether you have seen an M2R in action or looking to up your game on the track, we are confident we have a bike perfect for you.
Made 2 Race Range
Our competitive M2R Range includes a wide range of Pit Bikes, Dirt Bikes and Supermotos that are ideal for a range of ages, abilities and applications. Specifically designed to take anything in their stride, pick up the pace with confidence as you slide, jump and unleash the power on the track.
For Novice Riders
The M2R is completely inclusive and growing little ones passion for off-road antics has never been easier than with the M2R Range. For little off-road enthusiasts, the M2R 50R and M2R 90R are the perfect choices for first-time/ novice riders.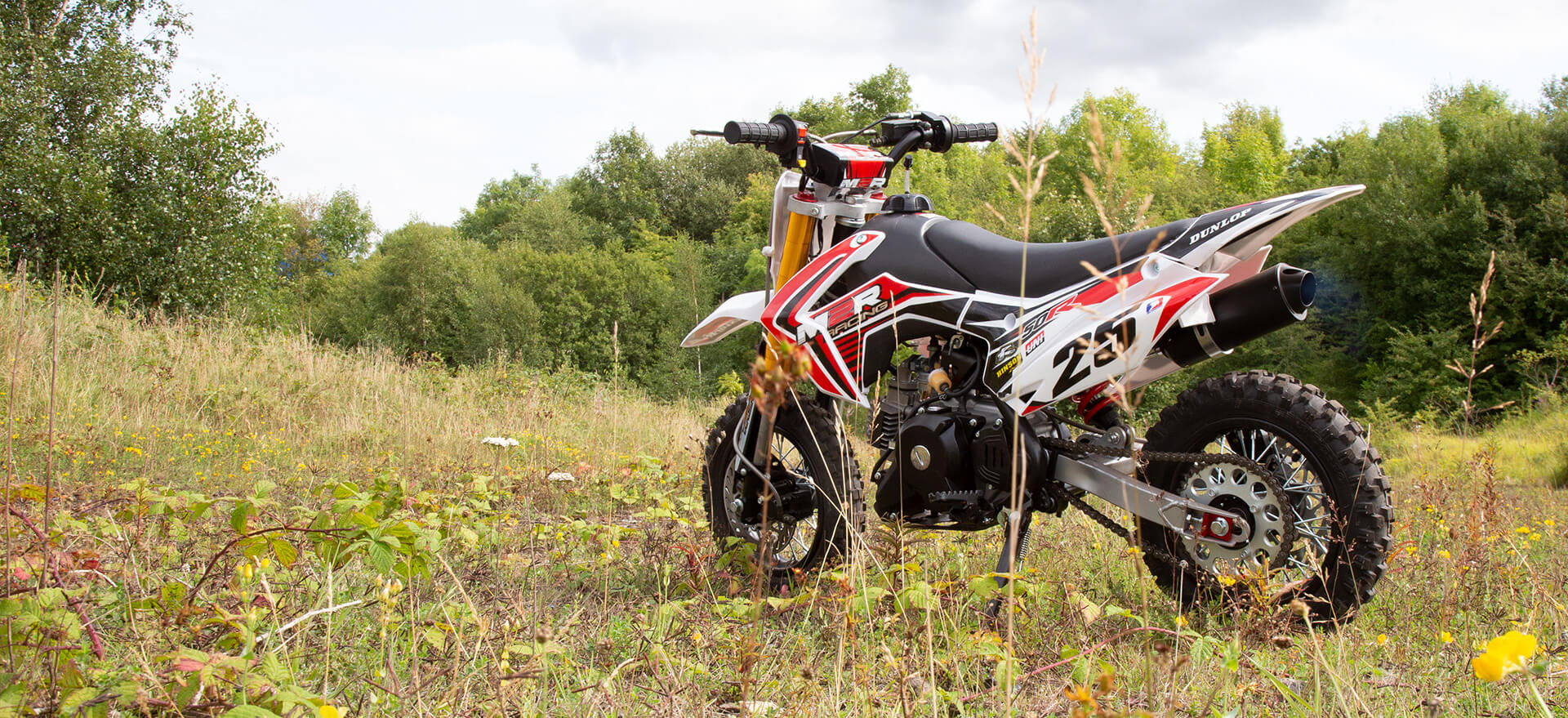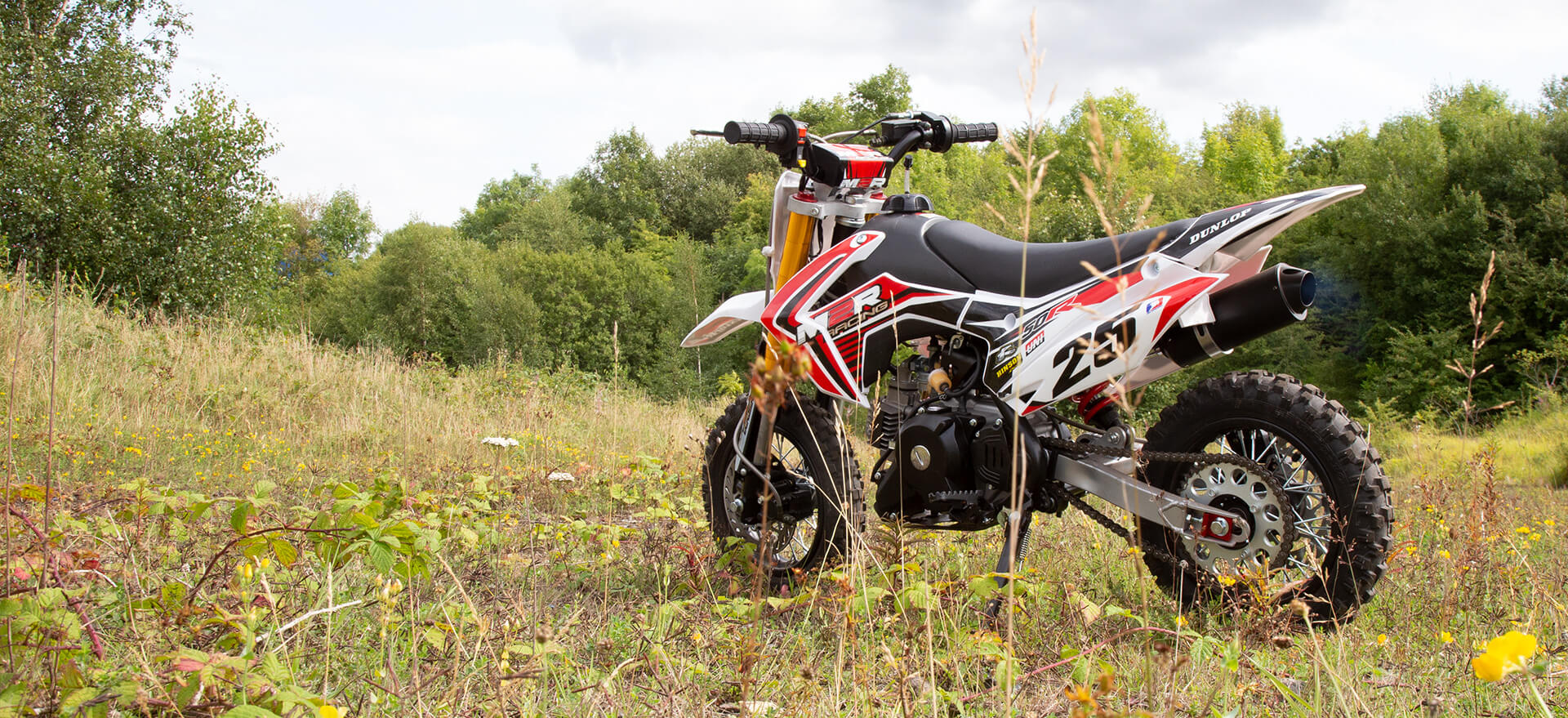 Pictured: M2R 50R
For first-time riders, the 50R inspires confidence and growth from the first touch. The electric start, rev and go engine makes pulling-off straightforward and easy for riders who are finding their feet. Equipped with a cracking 50cc engine, the 50R has a soft power delivery which makes this little beast wonderfully predictable and easy to master.
For those little adrenaline seekers that have already gained some confidence on the track, the 90R is the perfect step up. Sharing many similarities with the 50R, the 90R provides young riders with more power and the option of an automatic or semi-automatic gearbox.
Although these bikes may be small, they are tough, reliable and primed to leave a smile on your little ones face.
For Experienced Riders
Got plenty of track time on the clock and looking for a real powerhouse?
With so many power bikes on offer from the M2R Range, it's almost impossible to narrow it down. However, we have got a couple of real showstoppers that we are so impressed with, that we are confident they are going to 'wow' you too!
Calling in the 'big-guns' from the M2R range is the M2R Warriors. From first impressions right through to the powerslides, the M1 and J2 aim to satisfy even the hungriest dare-devils.
The M2R Racing Warrior M1 Dirt Bikes is fast, reliable and easy to manage. Powered by a torquey 250cc engine, this "full-sized" dirt bike is eager to hit the MX track hard – it's certainly a firm favourite with the team here at Made 2 Race.
Equally as impressive and eager to glide through the track is the M2R Racing Warrior J2 Dirt Bike. Offering riders with exceptional value for money, the J2 features the latest styling and a powerful 250cc engine.This stylish Warrior is ideal for riders looking to get a taste of what off-road and motocross has to offer.