Why buy a Pit Bike?
There are many reasons for buying a pit bike.
Pit bikes are not just a cheaper alternative to large manufacturers, they hold a very important place in introducing people to the joys of motor cycling for a much smaller investment – and are great bikes in their own right.
Mini Pit Bikes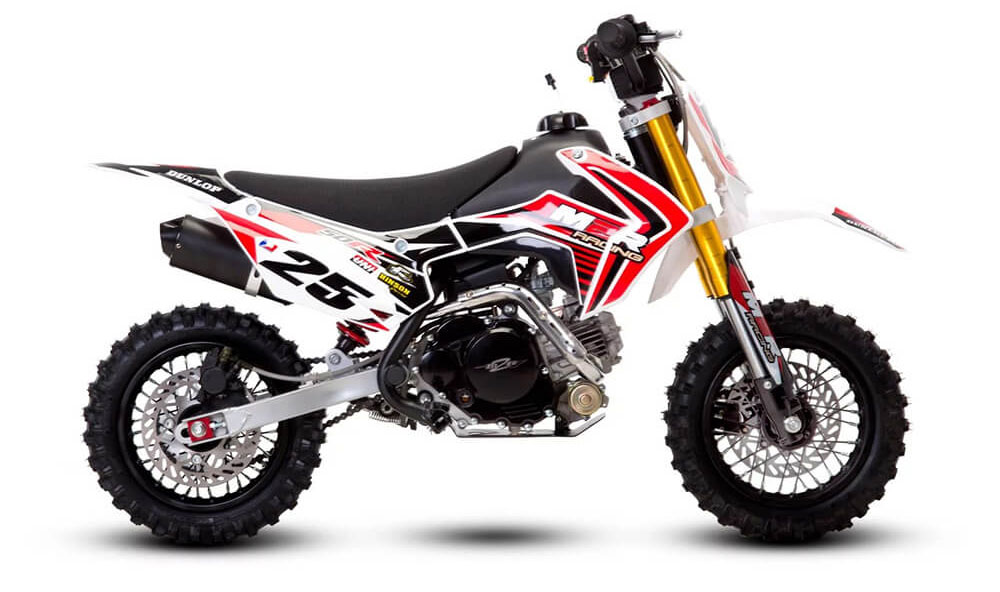 Mini pit bikes are widely used to introduce children and juniors to motorcycling. There's a whole host of benefits that come with learning to ride at an early age.
Motorcycling is a great form of exercise and can improve posture and balance in youngsters.
They can be purchased with stabilisers if required until a youngster has learnt better balance and throttle control.
Pit Bikes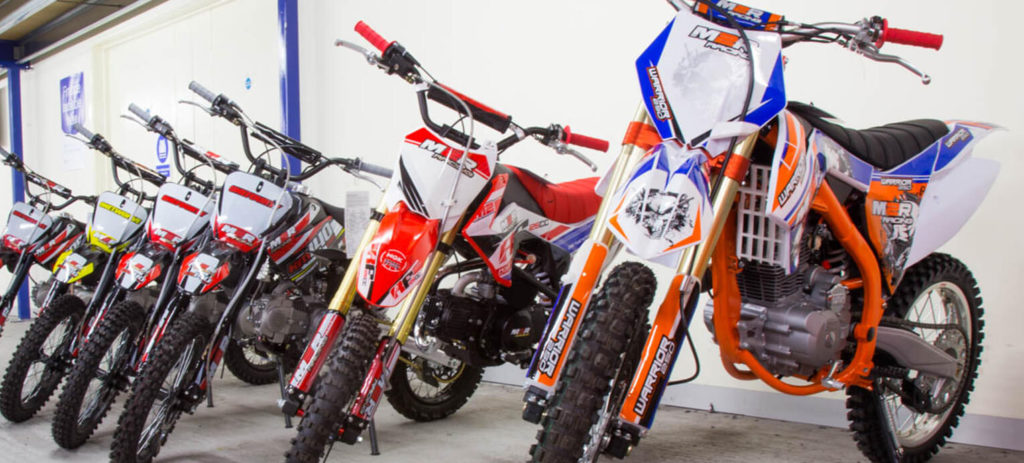 Pit bikes are generally aimed at teens and small adults with a wheel size of 14" Front / 12" Rear or a 17" Front / 14" Rear combination for taller riders.
Larger bikes with a 19" Front / 16" Rear or 21" Front / 18" Rear combination are classed as dirt bikes and aimed at large teens and adults.
Supermoto Pit Bikes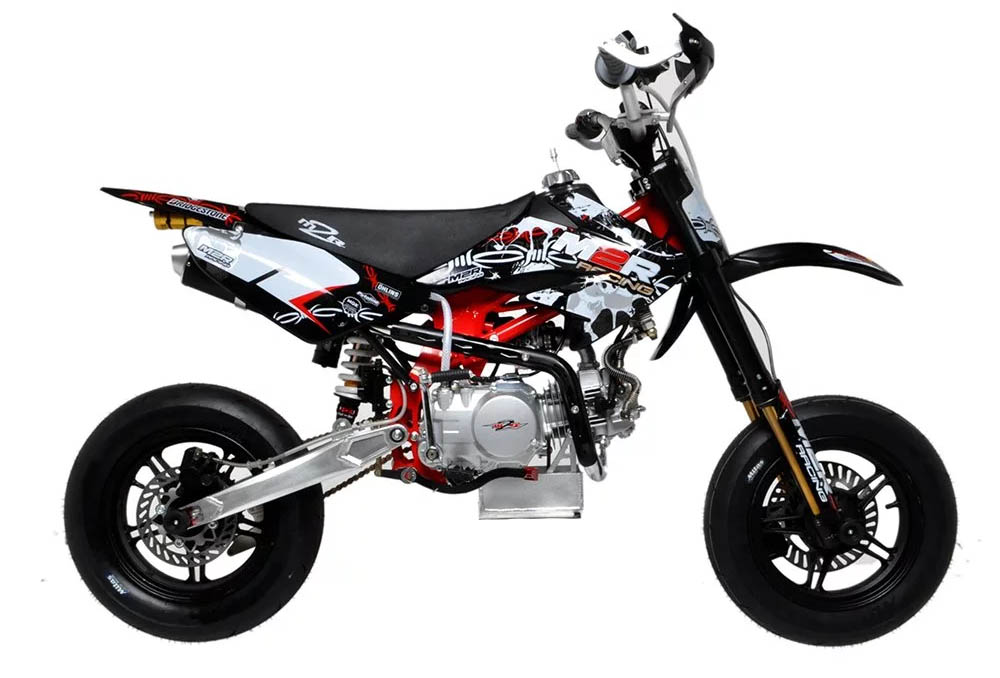 Supermoto pit bikes are a fantastic and low budget  introduction to road racing. They have made road racing accessible and fun for riders of all ages.
Kids as young as six ignite their racing careers on a Supermoto pit bike.
The Mechanics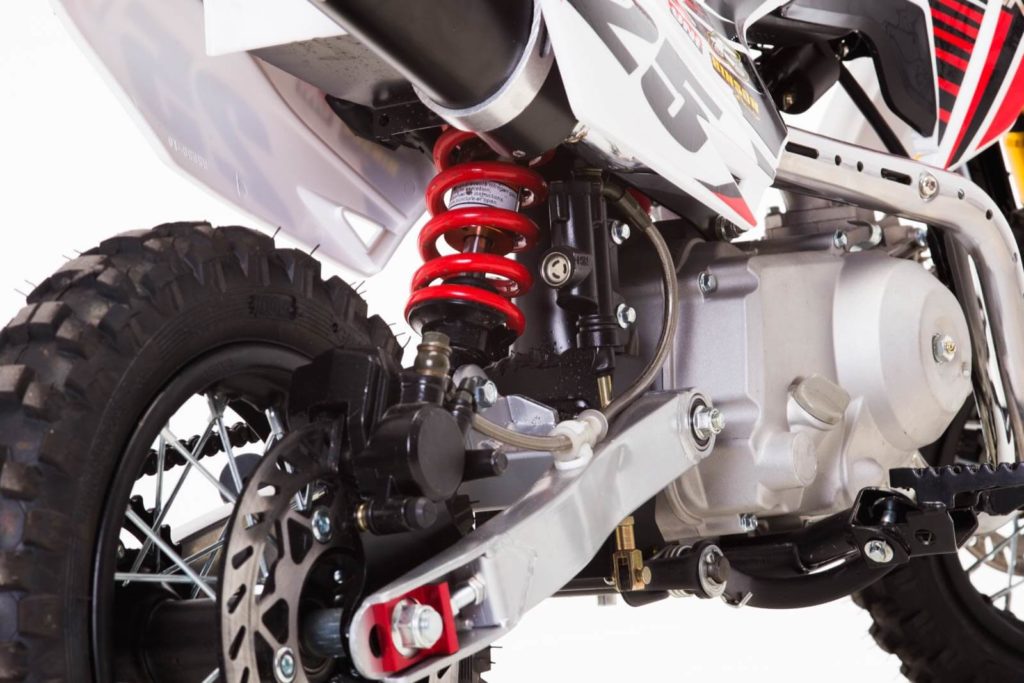 The mechanics of a pit bike are simple and accessible.
It's this simplicity that encourages an interest in the mechanics of a motorcycle, how they work and how to maintain them.
Pit bikes are often bought as a first bike for kids, and this sparks an interest in dirt bikes and the racing world. Many people were given their first pit bike as a child which led to them  becoming mechanics and engineers in later years.
Pit Bikes and the BMB Racing Championships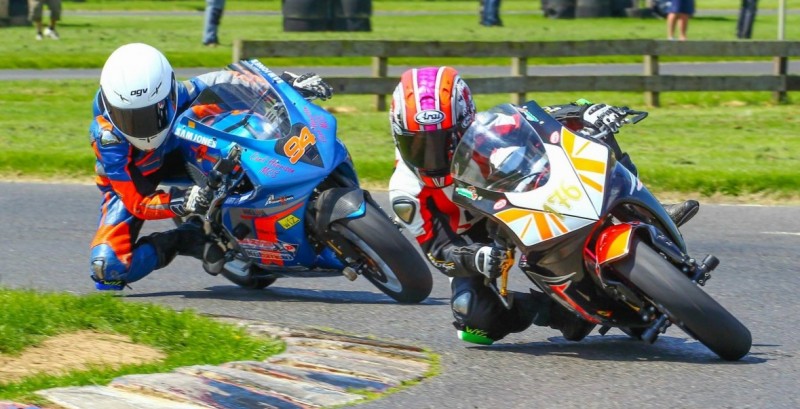 The British minibikes championships is a championship for racing all forms of minibikes on tarmac surfaces. Its goal is to make the joy of racing widely accessible.
A weekends entry fee will set you back only £75-90, including a practice day and warm up, qualifiers and two races! Racers from age 7 all the way up to experienced riders make the most of this amazing experience!
Attending events with youngsters will help them develop confidence and provide socialisation outside of school. Riding from an early age will give youngsters the chance to really excel in the sport when they are older.
With the likes of Professional racers Scott Redding and Richard Cooper using this series as a pre-season training exercise, it's easy to see why it's popular and thriving.
Want to give racing a go? Register for a race on the British Mini Bikes website here.
View the BMB Youtube chanel here.
Not sure if it's for you? Visit a practice day or spectate a race. Speak to some of the team and get advice because they'll be only too happy to help!