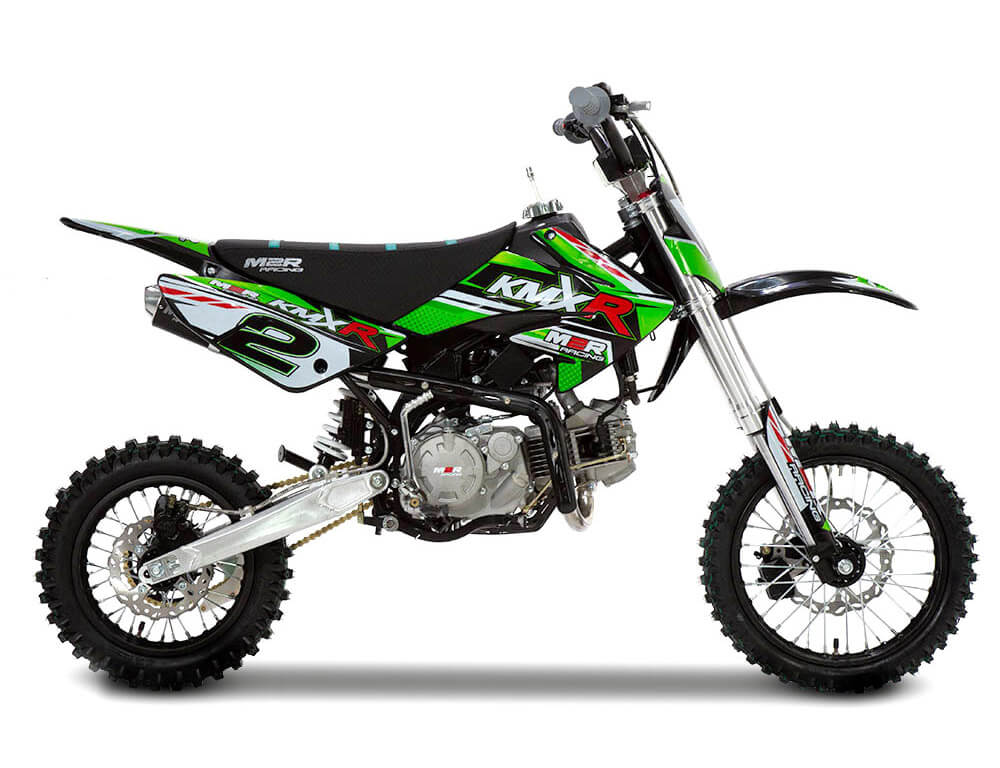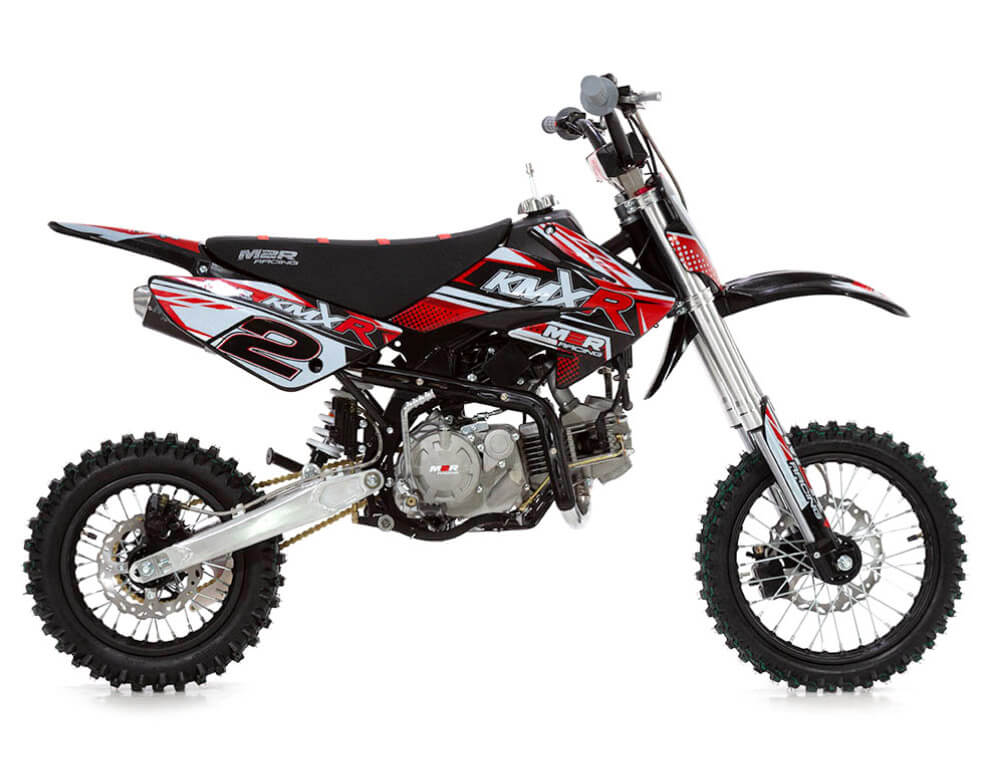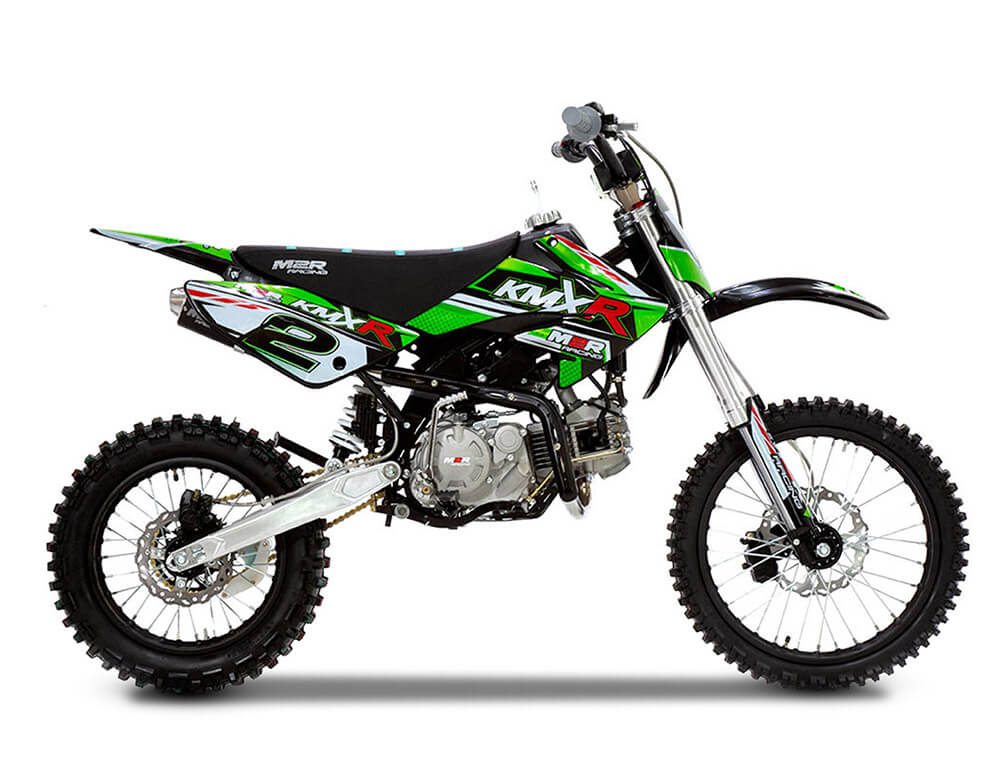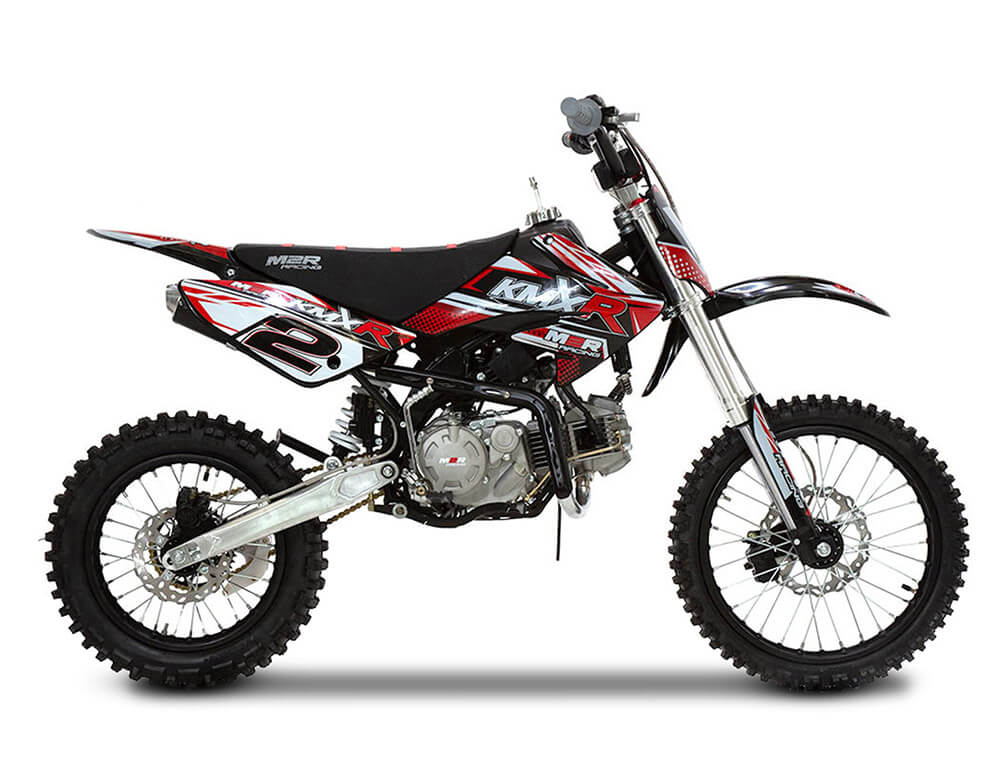 THE KMXR160 PIT BIKE
A bike with enough power and strength to handle the toughest terrain.  The KMXR160 is fitted with an 18 hp oil-cooled high-performance Zongshen 155 RACE engine and the latest CRF70 chassis!
The KMXR160 pit bike is deal for riders that want to step up from from a mini dirt bike or aged 12 and up.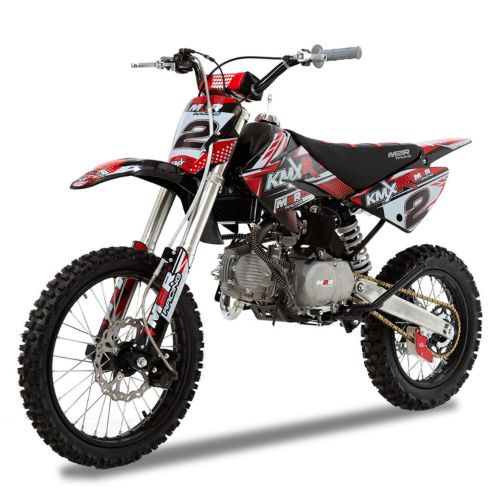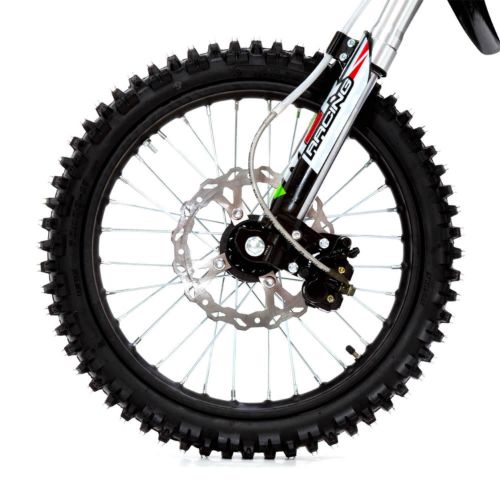 155CC ZONGSHEN Z155 MOTORSPORT RACE ENGINE
It features a 155cc Zongshen Z155 motorsport engine. For pure performance reasons, the gearbox has been fitted with a racing pattern sequence. Neutral at the bottom, then 1-2-3-4 gears up.
REINFORCED BLACK SDG HUBS
The KMXR160 has a 4-speed manual gearbox with gears being a simple arrangement of neutral to fourth – (N -1-2-3-4) or 4 – up.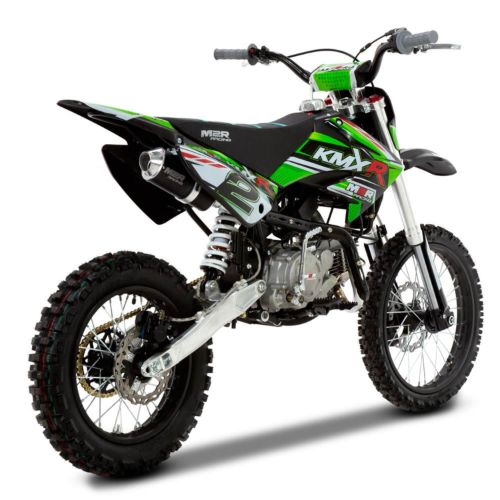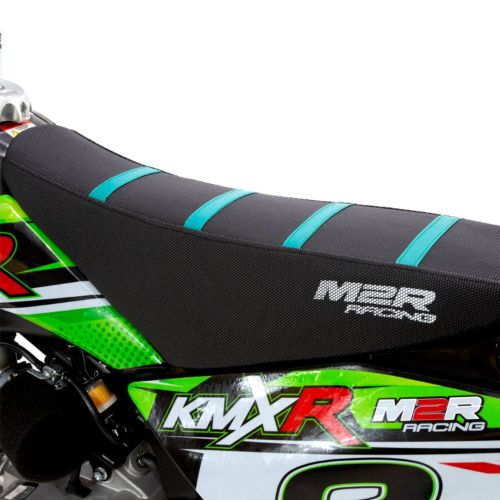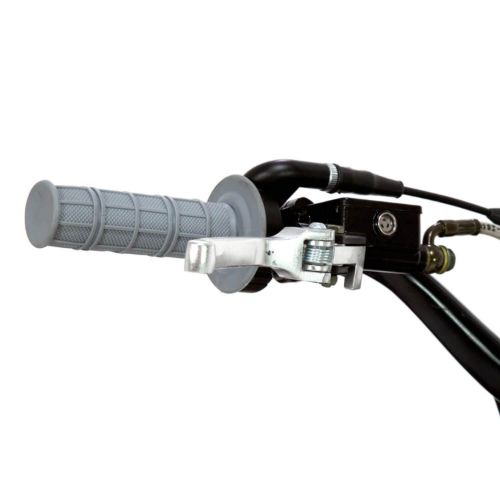 VENTED BRAKE DISKS
If you're going fast then you want to be able to stop fast. Fitted up front is the same twin pot hydraulic front brake as fitted to our factory works spec supermoto race bikes, including a huge 220mm heat dissipating vented wavy front disc. The rear brake, also hydraulic, is a single pot, again coupled up to a vented 190mm wavy disc.
TONED GRIPPED SEAT
A nice touch at no extra charge is a gripper seat, copied from motocross, it helps the rider keep seated in one position, rather than slipping back and forth along the seat.
SNAP BACK LEVERS
Snap back levers help prevent breakage in the event of an off by folding back on themselves.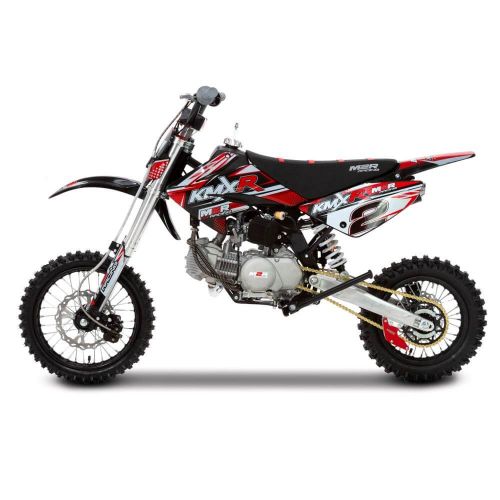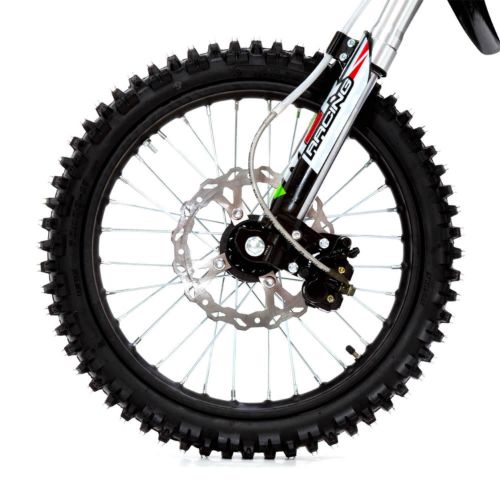 M2R RACING Adjustable Rear Shock
The M2R RACING rear shock is spring adjustable, works well, and offers great feedback to the rider.
Hydraulic M2R RACING Front Forks
The trick anodized gold inverted hydraulic M2R RACING front forks work well, feel great and have plenty of travel keeping the front wheel planted where it's needed. Triple clamps are the latest design from M2R
Alloy Extended Swing Arm
The chassis also features an extended swing arm which helps with stability at speed over whoops and ruts.
Bike Specs
Brakes
Disc Brakes
Carburetor
Molkt
Clutch
Manual
Cooling
Oil Cooled
Dimensions

| | |
| --- | --- |
| Standard | L160cm – W34cm – H108cm |
| Big Wheel | L180cm – W34cm – H114cm |

Engine Oil
SAE 10W-40
Engine Spec
4 Stroke – Single Cylinder
Engine Type
Petrol Engine
Frame
Chromoly Steel
Fuel
Unleaded
Fuel Capacity
3.5 Litres
Gears
N-1-2-3-4
Gross Weight
65 Kg
Max Rider Weight

| | |
| --- | --- |
| Standard | 90 Kg |
| Big Wheel | 100 Kg |

Motor Size
160cc
Requires Some Assembly
Assembly: Handlebars – Front Wheel – Front Mudguard – Rear Suspension – Full Check – Oil Change
Rim Size

| | |
| --- | --- |
| Standard | F: 14 inch – R: 12 inch |
| Big Wheel | F: 17 inch – R: 14 inch |

Seat Height

| | |
| --- | --- |
| Standard | 82cm |
| Big Wheel | 86cm |

Start Type
Kick Start – Kick in Gear
Suitability
Age 14+
Suspension
Rear piggyback shock / front hydraulic forks
Terrain
Full Off Road
Throttle Type
Twistgrip
Top Speed
Geared for MX use
Tyres

| | |
| --- | --- |
| Standard | Aggressive MX tyres (F: 14 inch – R: 12 inch) |
| Big Wheel | Aggressive MX tyres(F: 17 inch – R: 14 inch) |

Warranty
Competition bike – 30 days engine parts only